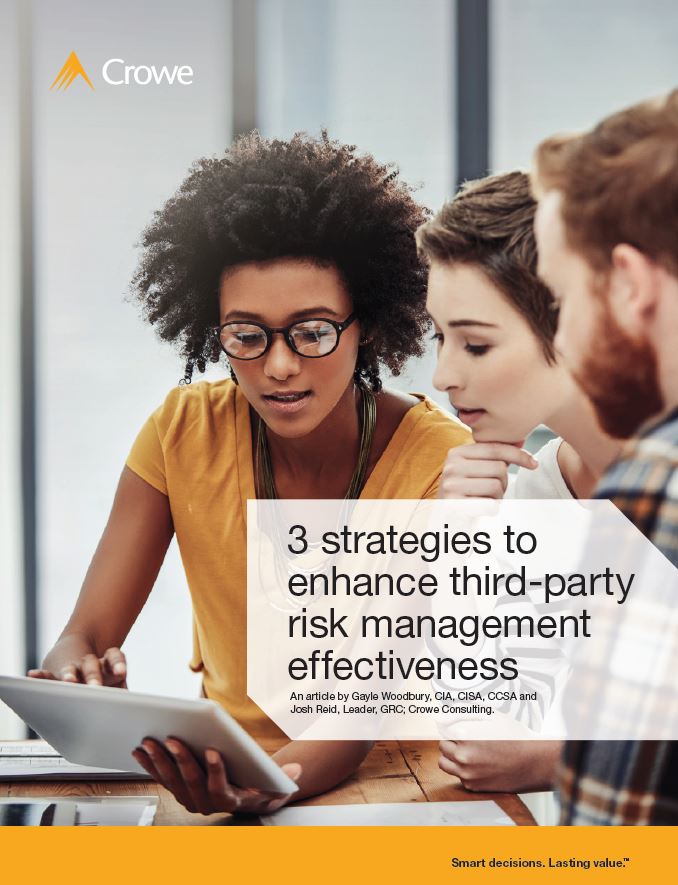 As businesses grow and change, so too does the nature of risk. Technology plays a critical role in managing risks related to one area in particular: third-party risk management (TPRM).
Adapting technology to industry-specific needs, a deliberate rollout strategy and effective change management processes all play key roles in the successful adoption and utilization of TPRM technology platforms.
Download this whitepaper to learn how your organization can employ TPRM technologies and strategies that deliver productivity, efficiency and revenue growth.