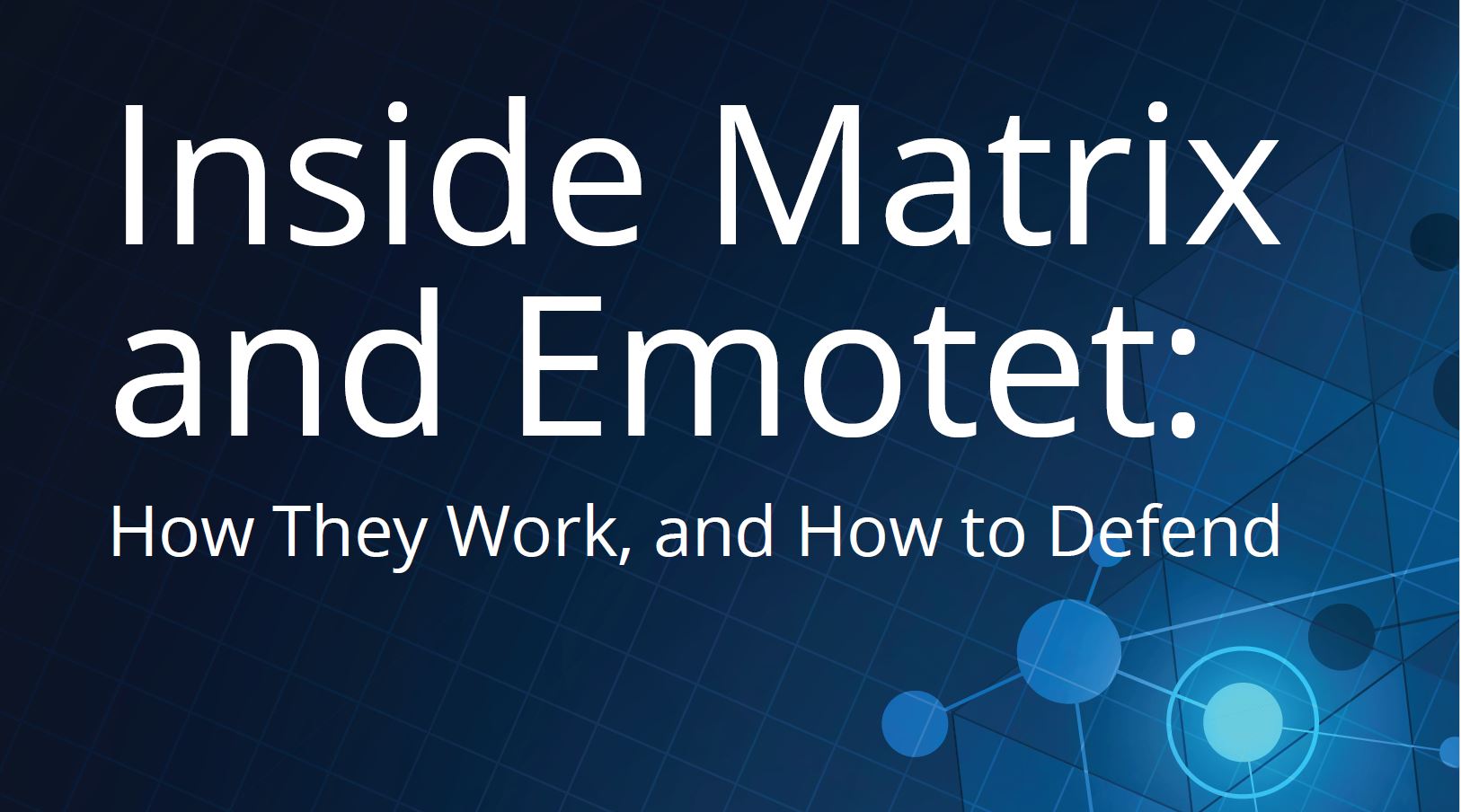 Sophos is out with new reports on Matrix and Emotet, two types of cyberattacks that are hitting enterprise defenses.
Matrix is a targeted ransomware, an emerging type of attack Sophos expects to gain prominence, and Emotet is malware that has evolved over the years into an opportunistic, polymorphic threat that can wreak havoc in many different ways.
How do these threats work, and how should you bolster your defenses?
Download this eBook to learn more about:
How these two cyberattacks work;
The dangers from copycat and targeted ransomware;
How to defend against these threats.