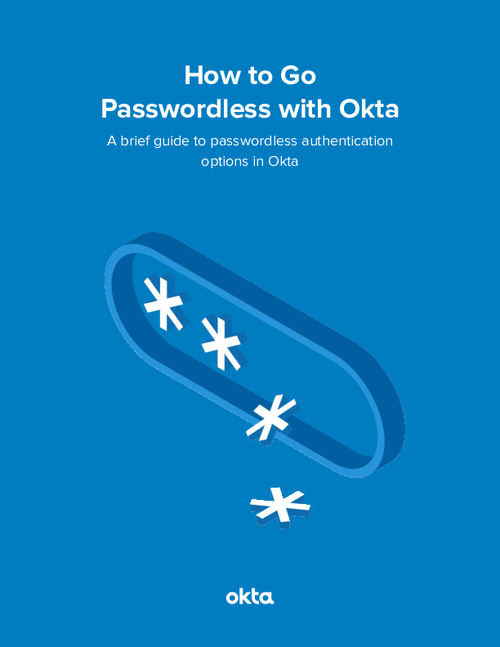 Multi-factor authentication is defined as two out of the three categories of knowledge, possession, and inherence factors. For example, a password plus SMS OTP would be a combination of knowledge and possession; a password with biometric would be a combination of knowledge and inherence.
However, there's also a fourth category that isn't always mentioned—implicit factors. These are factors which are not necessarily presented to end users, but rather considered before making an access decision. For example, if a login is coming from both a new device and a new location, you will likely want to have a stronger factor type for authentication. However, if a login is coming from a known device and a known network, a single, low or medium strength factor may be acceptable.
Ultimately, the goal is to start your passwordless journey by tying the appropriate factor to varying levels of risk.
This whitepaper covers the various features within Okta which allow you to deliver passwordless authentication to the workforce, customers, and consumers (B2E, B2B and B2C).