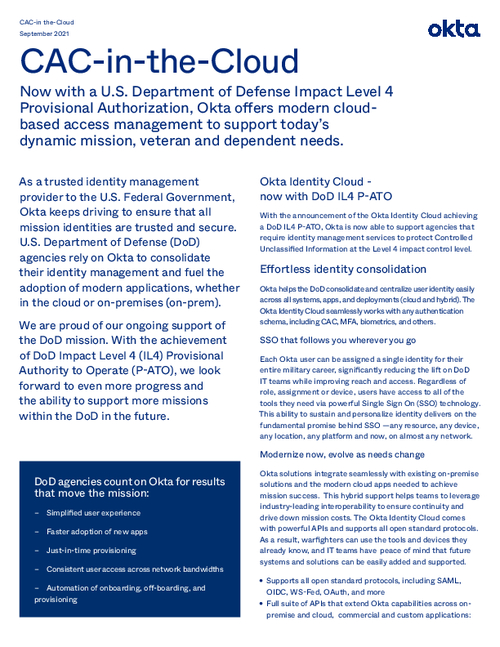 Now with a U.S. Department of Defense Impact Level 4 Provisional Authorization, Okta offers modern cloud-based access management to support today's dynamic mission, veteran and dependent needs.
As a trusted identity management provider to the U.S. Federal Government, Okta keeps driving to ensure that all mission identities are trusted and secure. U.S. Department of Defense (DoD) agencies rely on Okta to consolidate their identity management and fuel the adoption of modern applications, whether in the cloud or on-premises (on-prem).
We are proud of our ongoing support of the DoD mission. With the achievement of DoD Impact Level 4 (IL4) Provisional Authority to Operate (P-ATO), we look forward to even more progress and the ability to support more missions within the DoD in the future.