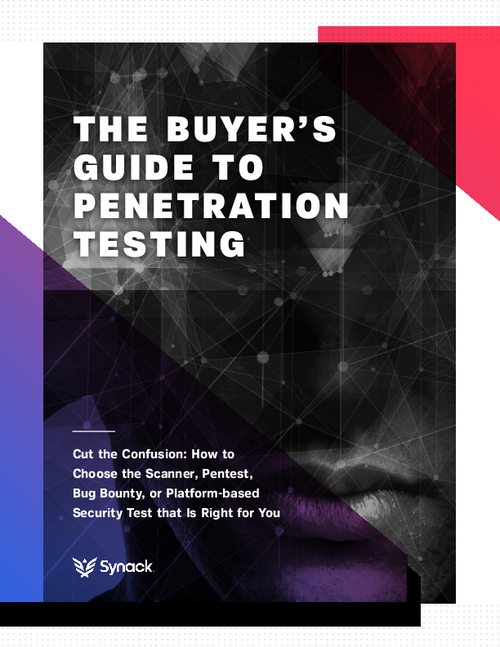 Breaches are all too common today as determined cyber criminals have become better organized and more targeted in their attacks. In many cases, a C-level executive loses their job as a result. That doesn't have to be you or your organization.
The right security testing solution is key to keeping you safe. From scanners and traditional pen tests to bug bounty programs, and platform-based security tests--- there's a lot of jargon and variation out there.
What value does it all have? What requirements are the most important?
Download this guide to learn more about finding the right security testing solution for you.