Cybercrime as-a-service , Cyberwarfare / Nation-State Attacks , Data Loss Prevention (DLP)
Did China Hack Marriott, Or Is This Fake News?
Also: Report on the 'Entirely Preventable' Equifax Breach; 'Self-Sovereign Identity' Explained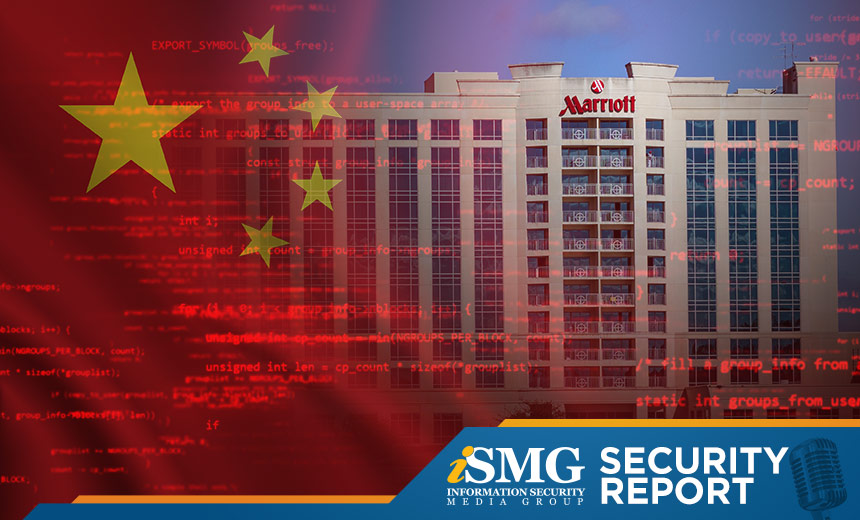 The latest edition of the ISMG Security Report features an analysis of the validity of reports that China is behind the massive Marriott data breach.
In this report, you'll hear (click on player beneath image to listen):
Managing Editor Jeremy Kirk describe the efforts to attribute the Marriott hack;
Executive Editor Mathew Schwartz spotlight important details in a new Congressional report on the 2017 Equifax data breach;
Gartner analyst Avivah Litan explain the intricacies of "self-sovereign identity" and why it's an important topic.
The ISMG Security Report appears on this and other ISMG websites on Fridays. Don't miss the Nov. 30 and Dec. 7 editions, which respectively discuss the SamSam ransomware indictments and a GOP email hacking incident.
Theme music for the ISMG Security Report is by Ithaca Audio under a Creative Commons license.